Archives and the Dancing Body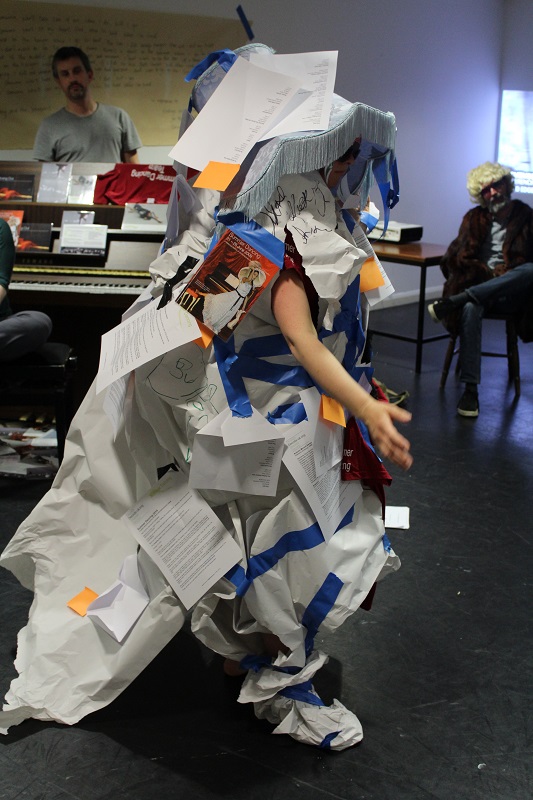 Date: 19th April 2022
Time: 1-2.30 pm UK, 14-15.30 CET
Venue: Online (Zoom)
Language: English
Archival practices and how they relate and reveal processes of knowing is relevant to current discussions within the  cultural heritage sector. The idea that the archive is a static repository of history is increasingly being challenged by artists, dance companies, archivists and academics. The experiences and embodied ways of knowing can be revealed through archiving dance and the dancing body offers an entry point to reflect on existing archival structures and institutions might be expanded and reframed in order to account for the moving body and interdisciplinary modes of working and documenting. This LabDay presented 4 different dance archives and moved beyond sharing the technical and artistic aspects of the projects, also opening up some discussion relating to but not limited to the following themes:
Questions related to the access and technology and the development of tools in relation to archives that hold dance content
How do we give visibility to the works/archives outside of Europe/North America; the questions related to language (English as lingua franca)
How do we recognise the social and the personal in the archive? How much can we access the lived experience of social subjects through archival material when the subject might be untraceable or deceased and what is the role of archives in this?
Four speakers in the LabDay, Monica, Jenna, Lily, and Sarah, were all part of the Dancing Bodies in Coventry Project where they discussed some of this work.
The Summer Dancing Festival took place in Coventry from 2007 until 2016, organised by Decoda (https://www.facebook.com/Decodauk). The Summer Dancing Archive project was a durational installation and performance piece built over the duration of the final Summer Dancing festival in 2016, using materials from the previous festivals including video footage, flyers, costumes and memories. Jenna and Lily had played an integral role in the running and curation of the Summer Dancing festival and considered themselves as part of the archive.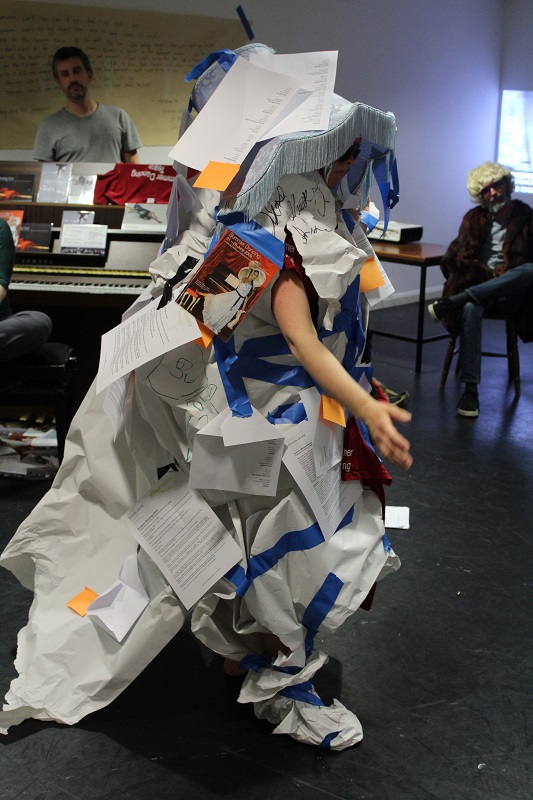 ---
BIOS:
Lily Hayward-Smith is a Research Assistant at C-DaRE, an editor for the Journal of Dance and Somatic Practices and events curator. Lily completed a Masters in Dance Making and Performance in 2009 at Coventry University. She was co-director for Decoda until 2017. She is currently working as an artist researcher on the Shape of Sound Project supported by a Coventry University City of Culture grant https://www.theshapeofsound.art.
Mônica Fagundes Dantas is a dance artist and Associate Professor at Federal University of Rio Grande do Sul (UFRGS – Brazil). Her work has appeared in Brazilian journals and in Journal of Dance and Somatic Practices, SDHS/Cord Proceedings and Éparts (Canada), as well as in the international edited collections as Dance Fields: Staking a Claim for Dance Studies in the 21st Century (2020), Mobilités Culturelles/Cultural Mobilities (2011), Fields in Motion: Ethnographies in the World of Dance (2011). Her research interests include Contemporary Choreography, Dance and Technology, Screen Dance, Cultural Perspectives and Decolonization, Somatic Practices. She is a Visiting Researcher at C-DaRE, sponsored by the Brazilian Ministry of Education. She has been developing The Eva Schul Archive (www.ufrgs.br/carnedigital).
Rachael Davies is a curator and researcher living in London. She is currently a M4C PhD candidate at the Centre for Dance Research (C-Dare) at Coventry University in collaboration with Chisenhale Dance Space, London. Rachael's research is concerned with British experimental dance and performance art of the 1970s and '80s with a focus on feminist discourses. Her current research explores the early history of Chisenhale Dance Space within the context of the New Dance movement (1977-88). Rachael recently curated an exhibition on the work of Cycles Dance Company (1974-1982) at Rugby Art Gallery and Museum as part of Coventry Biennial 2021. Previously, Rachael worked as public programme curator and gallery manager at Cell Project Space, London, where she curated 'X6 Dance Space (1976-80): Liberation Notes' (2020), the first exhibition to document the work of the X6 Collective (1976-80). She is currently assistant editor of Choreographic Practices Journal, Intellect.
Jenna Hubbard specialises in Improvisation, dance, contemporary, spoken word, process based and layering memories. Jenna is a dance artist with an interest in community practice, improvisation in performance and site-specific dance. Jenna is currently working as a Dance Lecturer at Arts University Bournemouth. Jenna has a master's degree in Community Dance from the University of Roehampton, and a first class BA (Hons) in Dance and Professional Practice from Coventry University. Jenna's research and practice interests are working with young children and their families, creating site specific performance and improvisational practices.
Tim Casson's The Dance WE Made in Coventry 2018 can be found here.
As a performer, Jenna has worked extensively with Spiltmilk Dance, Rosemary Lee, Tim Casson and Friends, and has collaborated with Lily Hayward-Smith on a number of projects.
Sarah Whatley is Professor of Dance and Director of the Centre for Dance Research (C-DaRE) at Coventry University. Her projects and publications, variously funded by the AHRC, Trusts and the European Commission, focus on creative reuse of digital dance content, intangible cultural heritage, inclusive dance practices and somatic dance practice and pedagogy. She led the creation of the AHRC-funded Siobhan Davies RePlay digital archive (2009). She was founding Editor of the Journal of Dance and Somatic Practice and now sits on its Board, and on the Board of several other journals. She is a REF panelist (D33), member of the AHRC peer review college (strategic reviewer), the Practice Research Advisory Group, and is an evaluator for the European Research Council.