Roma: Recycle Reuse Reimagine:
Co-Production with artists, Roma women and families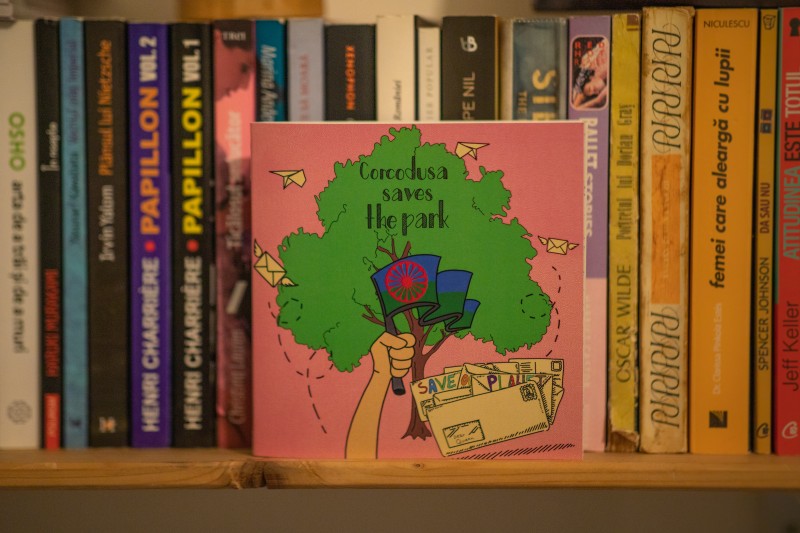 Date: 10th February 2022
Time: 10-11.30 UK – 11.00-12.30 CET
Venue: Online (Zoom)
Language: English
Co-producing a children's book and using art to explore climate justice with vulnerable communities. This book was part of the Season's for Change Roma: Recycle, Reuse, Reimagine project. Artist and researcher Rosa Cisneros was commissioned to co-create the book and lead on the project. Thanks to several individuals and organisations the book was devised and designed with the support of many grassroots Roma families located in a number of locations throughout the UK.
This Capacity Building LabDay framed the book and explored the importance of co-creation. Yassmin S., a Roma woman who contributed to the project and Maria Polodeanu from Reel Master Productions was present to share their experiences and advice on working collaboratively on highly charged topics like social and environmental justice. We also had Alexandra Bahor and Marcela Iordan from Granby Toxteth Development Trust (Liverpool) to explain how they worked with their local families.
Themes explored:
What is co-creation?
How can academics, artists and grassroots community members work together in an egalitarian fashion? Why is this important? What impact does this mode of working have on the ground level?
What lessons did the team learn?
How did a children's book engage Roma families to discuss social justice?