Dance, Archives, Disability and Ablebodiedness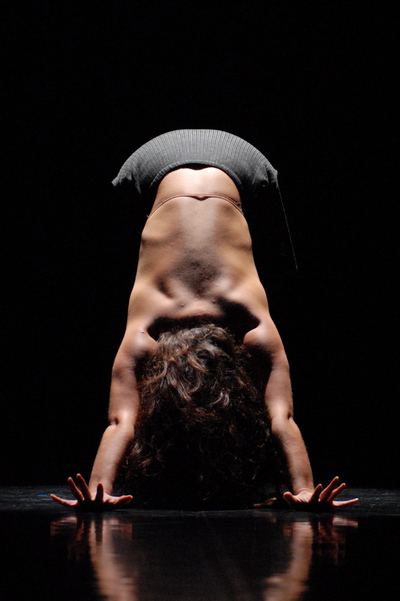 Date: 23rd February 2022
Time: 10:00-11:30 (UK time) (11-12.30 CET)
Venue: Online via Zoom (link sent upon Registration)
Language: English
image: Aja Zupanec, Dance Programme, Public Fund for Cultural Activities, CC BY-ND JSKD Dance Department 2012 Aja Zupanec
Archives, dance, disability and ablebodiedness raises several questions that need to be more explored in terms of narratives, language and equality. With this in mind, the COVUNI team has curated a Capacity-Building LabDay where we bring together researchers, artists, archivists and practitioners to reflect on the intersections and challenges of archives, dance and disability,
Questions being considered include:
How can we develop a vocabulary to talk about disability dance and archives?
How can we use that vocabulary as a tool to make disability dance visible in the archive in a way that is not focussed on ablebodiedness?
What can archives do to start to explore these timely questions?
What might artists need to consider when thinking about offering work to archives?
Who has the power to decide which archives/traces/documents of (disability) dance will be preserved for the future in a professional, sustainable way?
---
Staf Vos works for CEMPER, Centre for Music and Performing Arts Heritage (Flanders, Belgium) and likes exploring the many needs and challenges that come up when dealing with 'heritage', 'archives' and 'historical research', both in specific practices and on a policy level. He studied Cultural History (KU Leuven & University of York) and published monographs on music and ideology in early twentieth-century Flanders (2005) and on Belgian dance history 1890-1940 (PhD 2009; publ. 2012). Staf has been Guest Lecturer in Dance History at the Royal Conservatoire Antwerp BA Dance programme (2014-2020). He identifies as having a disability, plays the French horn and has some experience as an amateur dancer.

Iris Bouche works as an artist within the medium of choreography. As a choreographer, teacher, and performer, she investigates the position of the non-normative dancing body within the contemporary dance landscape. She graduated in 1993 from the Royal Institute in Antwerp. She continued her studies at the Alvin Ailey Dance Center in N.Y.C. and at the Rudra Dance Theater School in Lausanne under the direction of Maurice Béjart. From 1995 to 2001 she was part of the dance company Rosas under the direction of Anne Teresa De Keersmaeker. Since then she has worked as a freelance choreographer, dancer and movement coach on various co-productions for dance and theater. She has worked with Needcompany by Jan Lauwers, Skagen, Olympique Dramatique, De Roovers, Laïka, Sidi Larbi Cherkaoui and Opera Ballet Vlaanderen, among others.
From 2011 to 2016 she was artistic director of the dance department of the Royal Conservatory of Antwerp. In 2020 she obtained a Master in Cultural Studies at KU Leuven. Currently, she is also working as an artistic collaborator in HETGEVOLG directed by Stefan Perceval. In addition to creating and writing, her teaching includes research in disability art studies and dance studies through workshops with students at universities and art schools. She has invested in collective research projects such as the LABO Inclusive Dance Platform, an educational project for inclusive dance practices.

Jonas Rutgeerts is a dance researcher and dramaturge based in Belgium. He obtained his Ph.D. at the Institute of Philosophy (KU Leuven) in 2015 and is currently affiliated as a postdoctoral researcher at the Faculty of Arts (KU Leuven). His research explores the importance of dance in the shaping of (sub)cultural practices and its potential to rethink traditional relations between, time and space. He is the author of Re-act: Over re-enactment in de hedendaagse dans (Tectum Verlag, 2015) and Unbecoming rhythms: Performing Temporality in Contemporary European Dance (Intellect books, 2021). As a dramaturge, he worked with Needcomapny, Ivana Müller, David Weber-Krebs and Arkadi Zaides, among others.
Kate Marsh is a disabled dance artist with over 20 years of experience in performing, teaching and making. Her recently completed PhD focusses on leadership in the context of dance and disability. She is currently a research fellow at C-DaRE (Coventry University Centre for Dance Research). Kate is also co-producer of the Change Maker programme at the UK's arts organisation "Metal Culture". Change Maker is a programme funded by Arts Council England, with the aim of increasing the diversity of senior leadership in art and culture by helping to develop a cohort of leaders who are Black, minority ethnic and/or disabled by means of a targeted senior leadership training and development programme.