The Friends Families and Travellers LabDay- Crystal's Vardo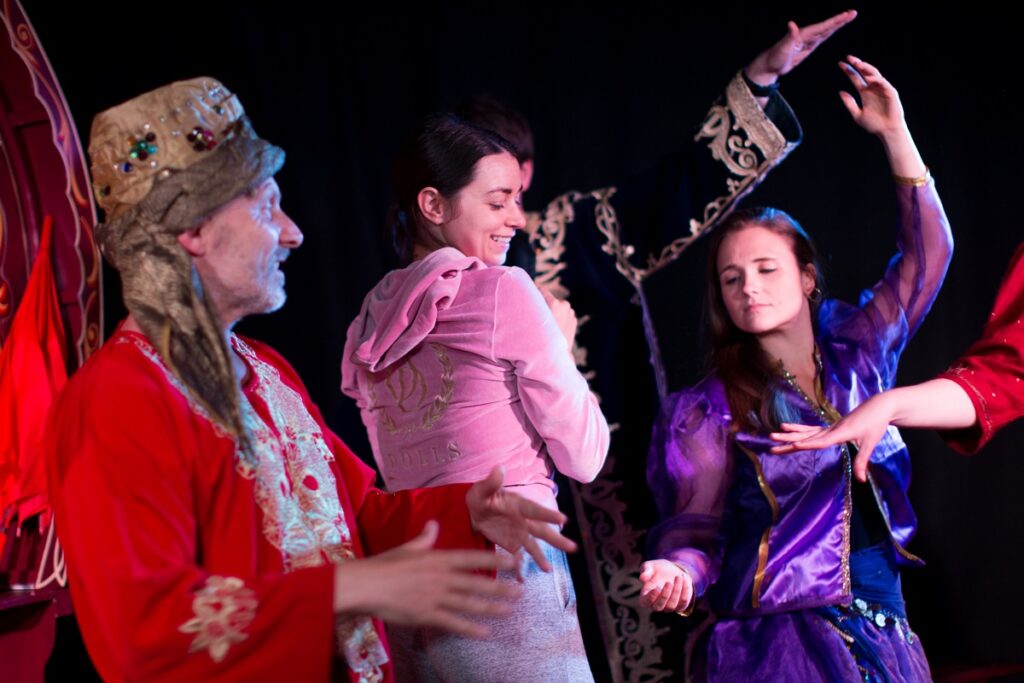 Date: 22 April 2022
Time: 10-11.30 pm UK, 11-12.30 CET
Venue: Online (Zoom)
Language: English
Friends Families and Travellers have a long history of leading on trainings, campaigns, producing educational materials, curating artistic collaborations and working horizontally with Gypsy, Roma and Travellers. In 2021 Suzanna King approached C-DaRE's Rosa Cisneros to choreograph the dance portion of the restaging of Crystal's Vardo, a piece directed by King herself. The piece was being reworked for camera and King was keen to develop certain sections and produce a teacher's resource pack. The two continued to collaborate and for the Yellow Couch Convos Podast Series, Cisneros sat down with actors and musicians involved in the new theatre production.
For this WEAVE LabDay Cisneros, King and actors and musicians involved in the production will sit down and discuss Crystal's Vardo and the importance of such works to reflect on racism, bullying and the value of generating teacher's resources. Participants will see excerpts of the work, meet part of the cast, have access to the teacher's materials and ask the team questions about how to implement this work in their settings.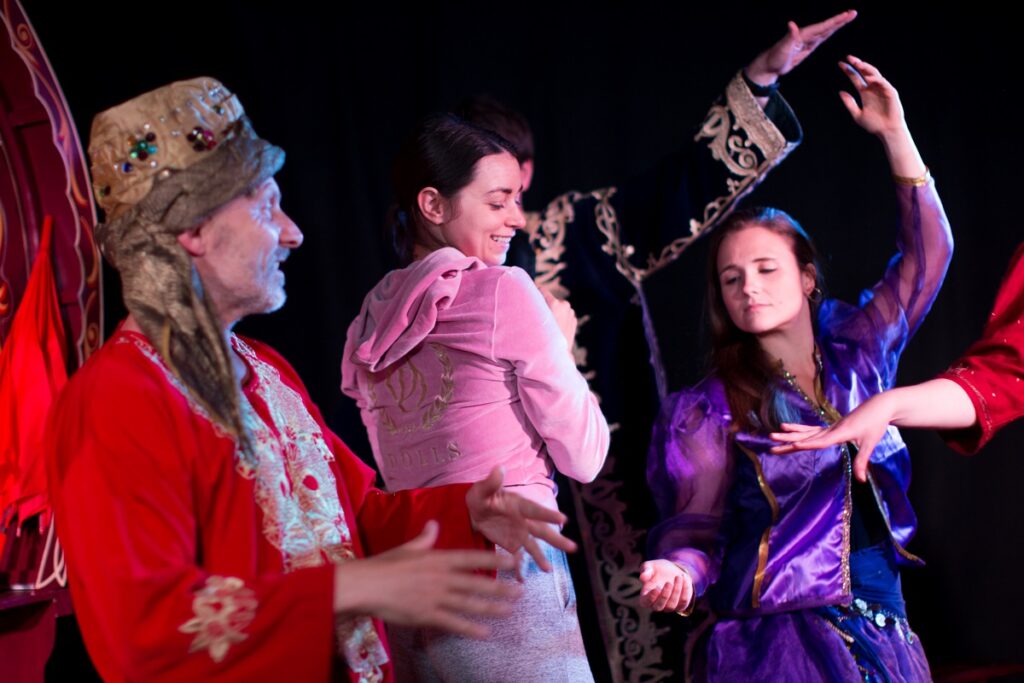 Below the recording of the event:
MORE ON CRYSTAL'S VARDO :
The story is told through the eyes of Crystal, a young Gypsy girl who has been bullied at school.
Crystal is one among so many young Travellers who experience racist bullying at school and for this reason many do not continue into secondary education. Only through education and raising awareness can we address this issue and from this belief came the idea to write Crystal's Vardo.
Through powerful and compelling theatre, Crystal's Vardo weaves the histories and cultures of the Gypsy, Roma and Traveller communities into one story. The aim of the play is to raise awareness of the persecution of Gypsy, Roma and Traveller communities through the centuries and to reflect on the ways this manifests as anti-Gypsyism today.
Crystal's Vardo artistic vision is to:
raise awareness about the rich histories and cultures of Gypsy, Roma and Traveller communities,
influence and initiate change by inspiring empathy and compassion in our audiences,
affirm the cultural identity of Gypsy, Roma and Traveller people by exploring and celebrating the respective cultures and identities,
to inspire dialogue and break down barriers between communities.
Crystal Vardo's Teaching Materials:
https://www.gypsy-traveller.org/wp-content/uploads/2020/06/FFT_Teaching-Materials-2020_v12.pdf
Quote about the film:
'Everything about the film was excellent! Crystal's reactions to the situations she experienced and people she met through time allowed the children to empathise with her and to understand how Gypsies, Travellers and Romani people have experienced prejudice, discrimination and persecution over the centuries.'